Day of Giving for Doodles Academy at Found!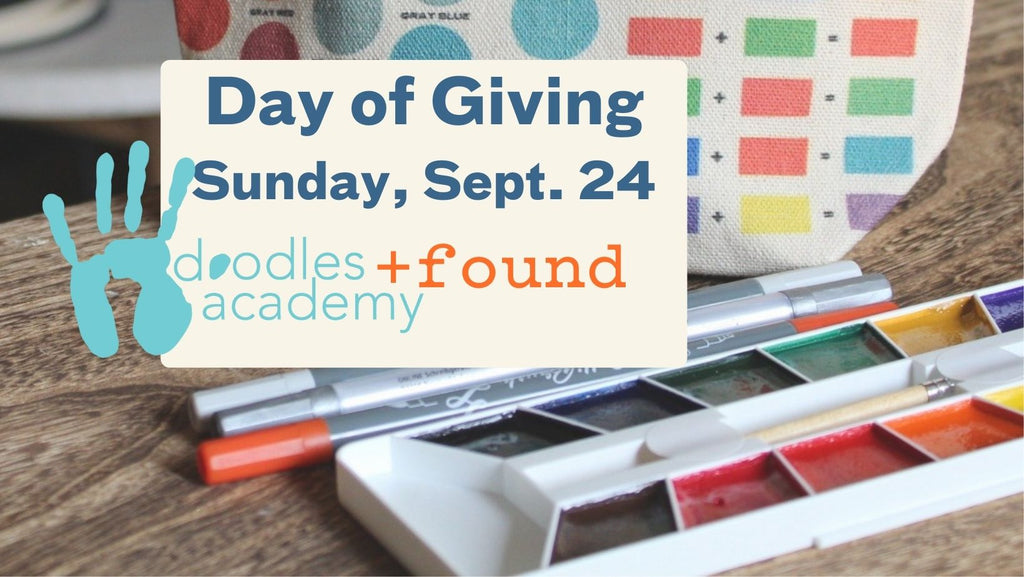 Found is hosting a Day of Giving to benefit Doodles Academy on Sunday, Sept. 24, from 11am-6pm. When you shop that day, 10% of in-store and online sales will be donated to this organization. Doodles Academy is a national nonprofit working with educators nationwide, including in Ann Arbor and Ypsilanti, to expand youth access to high-quality visual arts education.
Doodles Academy empowers educators to bring high-quality visual art education into their classrooms — regardless of school resources -- through art curricula, virtual workshops, after-school programming, and a community of teachers.
For more information about the day of giving check out our Facebook post HERE
Learn more about Doodles Academy on their website HERE