Found in Ann Arbor is turning 18!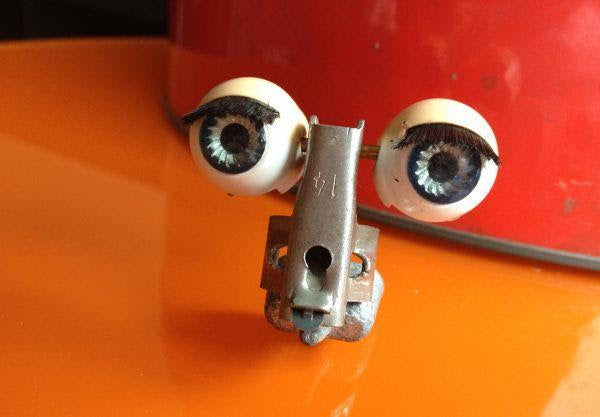 September 8, 2023

If you recognize those eyeballs, you've been following Found in Ann Arbor for a long time! When the shop was in its early years, I discovered a huge box of never used movable doll eyes at the Alameda Antiques Faire, near San Francisco. Of course, I bought all of them.
Since 2005, oodles of oddities, fun finds and good goods have changed hands. Over a hundred artists and makers have shared their creative works, and so many of you have become dear friends of Found. From our Kerrytown "founding" in 2005, through the first 10 years upstairs, to our move downstairs in 2015, every phase has been an adventure.

In 2021, an opportunity presented itself, and we broke through a wall - literally. Found has grown and changed in ways I couldn't imagine when the idea to open a little store began. I like to think that in our 18th year, we've come of age. That's something to celebrate - so we're throwing a party!
Found's 18th Anniversary Party
Friday, October 6th   5-9pm

Please join Found in celebrating 18 years in Kerrytown. There will be 18 prizes, countless stories shared, and an opportunity to meet many of our Michigan makers.  Mr. B and his piano bike will roll in to provide entertainment. The shop will be overflowing with an abundance of harvest colors and textures, enhanced by a Prince of Scots Trunk Show. Enjoy autumn sips and nibbles. Perhaps take a photo with Sandy horse. Follow @foundgallery on social for throwback photos and contests that lead up to the party.
We hope you can be a part of our anniversary weekend. We couldn't have made it this many years without a supportive community. Here's to many more!

With much gratitude,
Mary