Made in Michigan: AuGres Sheep & Goats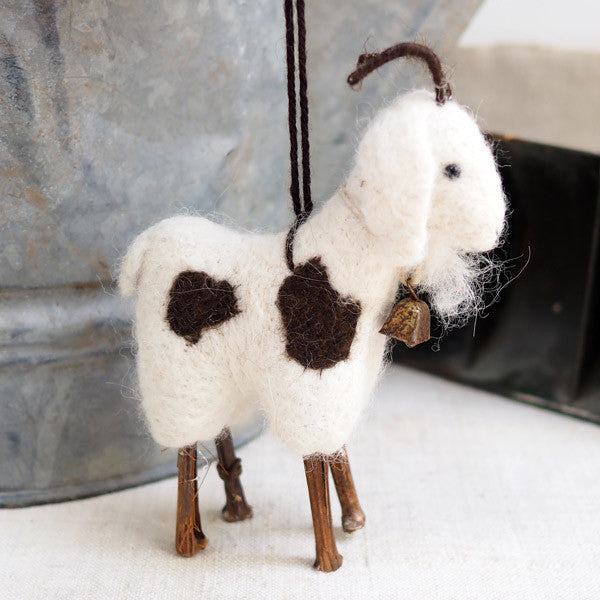 FOUND carries work by dozen of Michigan makers. Today's featured item is made in Au Gres, Michigan of felted wool. Jean Nixon has been in the wool business since 1984. The Au Gres Sheep Factory specializes in hand dyed yarns and roving, but the wonderful wool ornaments from her company are favorites of our customers!
 Right now it's lambing season on the farm, when new fuzzy lambs are being born in the barn. At Found, we always have a little flock to choose from!