Talisman Workshop with Katie Bramlage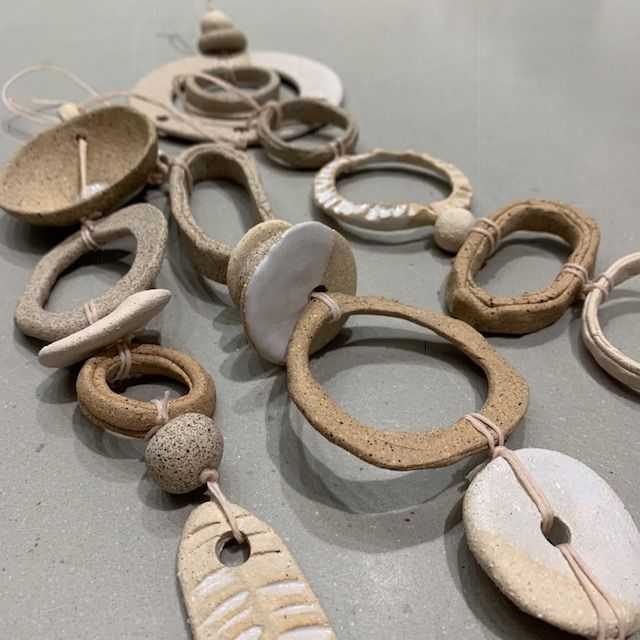 Talisman Workshop with artist Katie Bramlage
Thursday, April 11, 2019. 6:30-9:00pm 

An evening of meditative play with artist Katie Bramlage of Make.Do.Studio.
In Katie's words: Talismans are objects said to have magic powers and to bring good luck. I like to think of them as "guardians of the good vibes" and protectors of the home. Hang them up where you love to hang out. Soft glazed clay pieces, string, and knots are the simple materials and methods we'll use to create your own one of kind Mami Talisman! All materials will be provided, and all skill levels are welcome for this meditative and challenging yet rewarding workshop. 

For this talisman workshop Katie will guide you through the design process, offer abundant handcrafted clay elements to select from, and teach knot tying techniques to assemble a unique art piece. Fee is $115 and includes everything needed, and refreshments. Your completed talisman will be about 25-27 inches long. Wonderful for your own home or as a special gift!

Please note that for workshops taught by artists, we are not able to offer refunds. If you register, but are unable to attend, we are be happy to hold your class materials for pickup, or you may send a friend in your place.
Register for Talisman Workshop online, or by calling Found during business hours 734-302-3060