Sweet Little Deer Ornaments at Found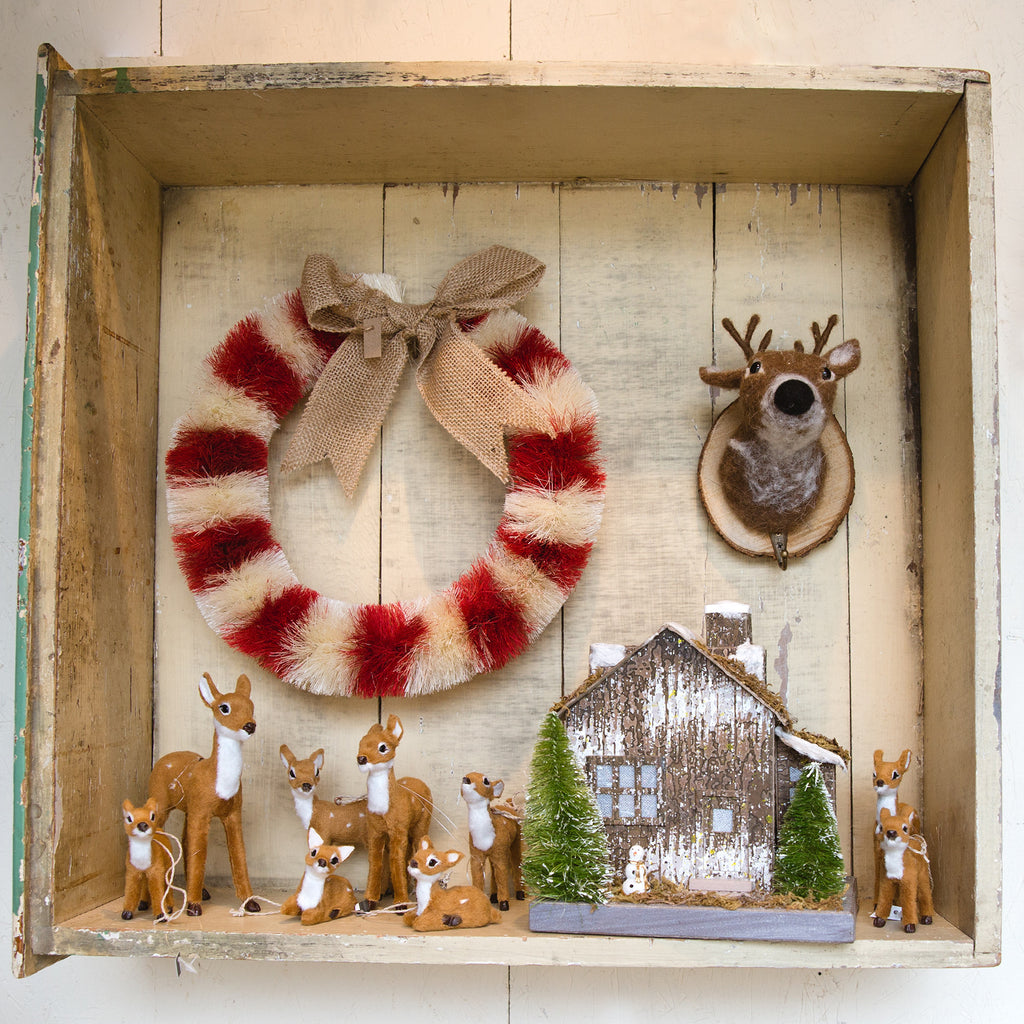 This sweet little deer family is part of one front window display at Found this month. Perfect little ornaments to tuck into an Advent calendar, hang on the tree, or even gather in a little vignette in a vintage drawer hung on the wall. This is an idea you can use at home, too!
Kids really love these little families of deer. They also love the large caribou in the other window, but more about that in another post. If you could use a herd of six deer, one will be free - thanks to our Merry Multiples special that runs all season. With Merry Multiples, any items you could use a half dozen of, you only pay for five, and get the sixth one free. 
The striped bottle brush wreaths and candy canes add a fun touch of color to a door. This is a group that has a modern vintage look, with a touch of sweet whimsy.
..