Autumn window displays at Found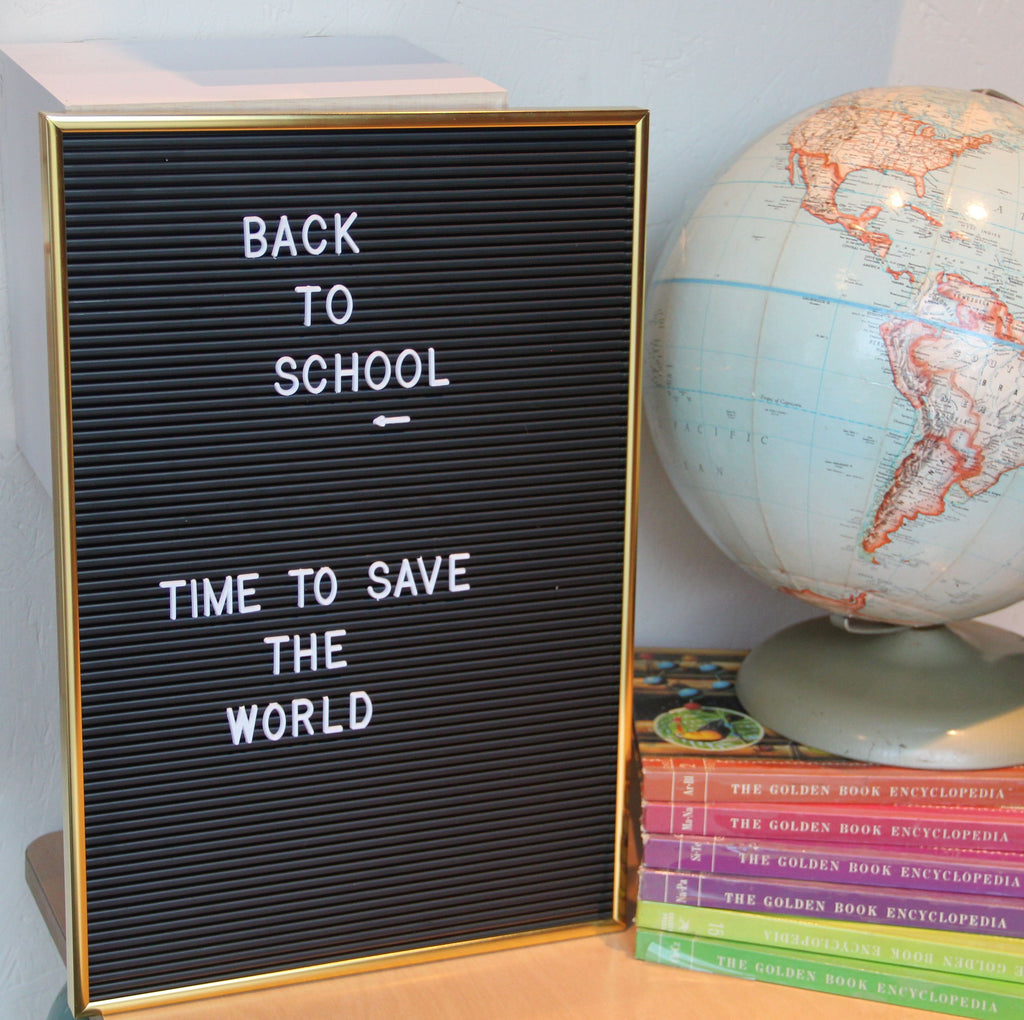 Autumn is in the air in Ann Arbor! Check out our new window displays at Found. Here's a bit of what we have in the back -o-school category now: oversized rulers, old style message boards, journals, bookmarks, fun pencils, map art and even a large "thin man" anatomy aide.
This window is my new favorite, featuring fabric applique Map of USA by Chris Roberts-Antieau and a grid of vintage children's encyclopedias.
Who doesn't love new pencils to start the new year? Here's a set designed with teachers in mind.
Need a new bag to tote your books, or something fun to organize your pencils? Check out the selection at Found.
Be fashionable - and safe - with this necklace/wrap bracelet from Blo Vintage.
Stay organized with these bullet journals. Stop by the shop if you're in the area - we might have just what you need during this back-to-school time of year!