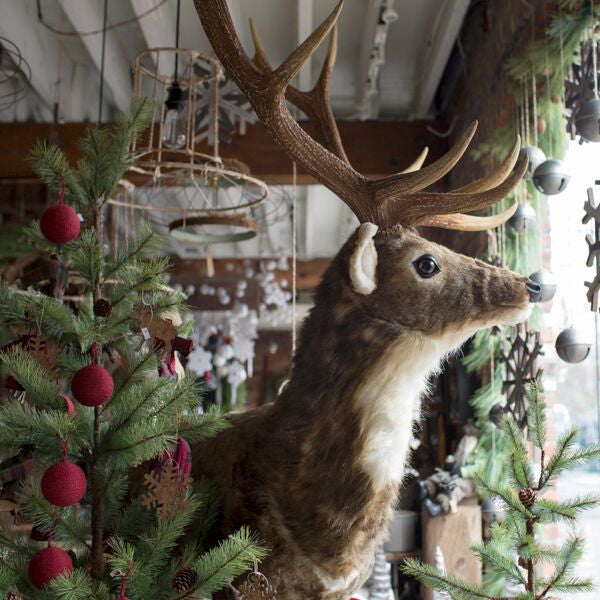 Pine trees, little plaid shirt and backpack ornaments, Santa Claus dressed Stormy Kromer style, wood snowflakes create a woodland holiday window at FOUND in Ann Arbor. 
It's super easy to decorate with this theme. Toss a Reindeer feed pillow on the couch, hang some cork snowflakes in the window and decorate the tree with nature themed ornaments. 
A rustic twig wreath over the fireplace or on the front porch completes the look.
Packages wrapped in simple brown kraft paper & boxes, tied with twine or plaid ribbon are perfect with this look. Tuck a pine sprig into the bow. You can even reuse your grocery bags to wrap small presents!
P.S. yes, that caribou in the window IS for sale. stop by or call the store for details 734-302-3060. Local pickup only.