New thIS week: Vintage China Dishes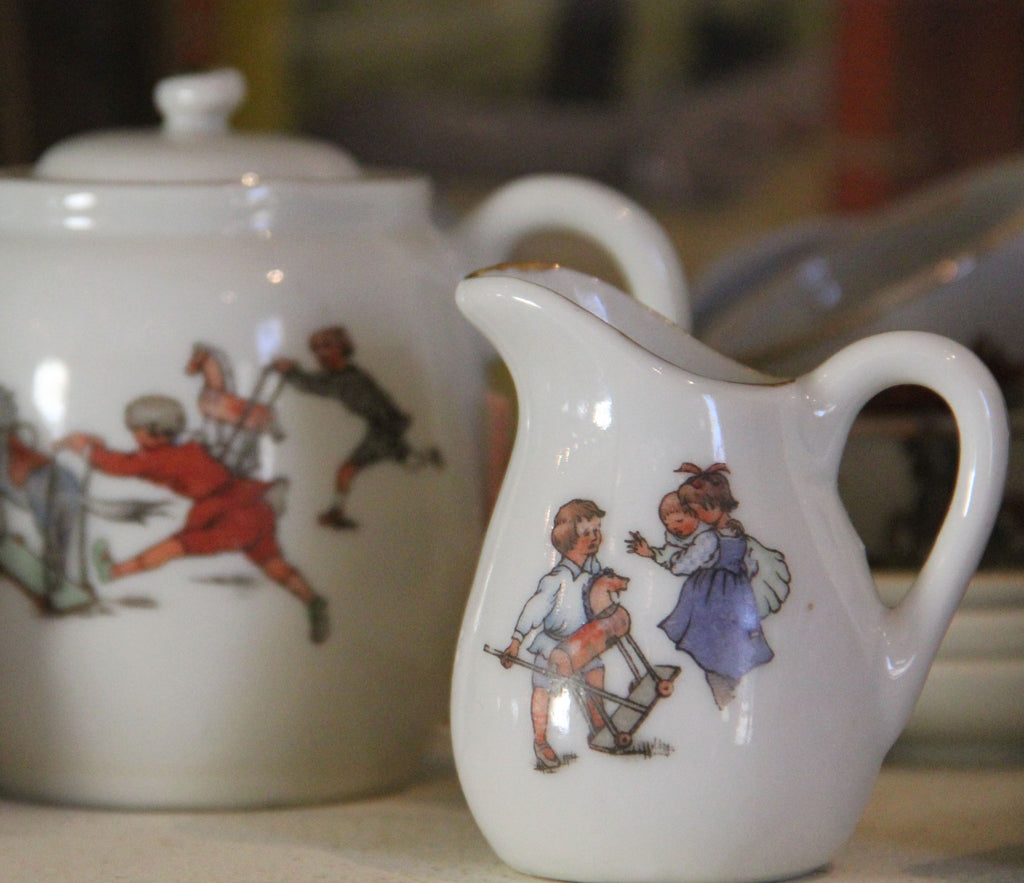 There are some fresh vintage china pieces at FOUND this week. This sweet child's tea set features a different playful illustration on each piece.
You'll also find a half dozen Austrian fish plates with transfer designs of various fish species and pretty floral accents.
A stack of vintage dinnerware plates with bamboo pattern seems modern again!
The simplicity of Mid-century design fits in well with modern vintage living. The set below was designed by Russel Wright, an iconic designer of dinnerware and home accessories.
We always try to have some vintage restaurant dishes in stock. The heavy duty china was virtually indestructible and is great to throw in the dishwasher!  I'm always on the lookout plates and platters marked with the names of long gone restaurants and hotels, and for railroad china from the era when luxury travel was by train and Pullman diner cars served notable meals on dishes that were specific to the route - we don't have any of those in stock right now, but I was pleased to find some old church dishes recently. These are marked "Lutheran" in blue script. And I imagine they have been piled high with food at many a potluck over the years! In my head, I hear Garrison Keillor's Prairie Home Companion musing over "tuna hot dish" at church suppers...
What we have at the shop changes all the time, so if you see something in these photos that you're interested in, stop by soon or call for details.