Collection of Vintage Milk Glass Bud Vases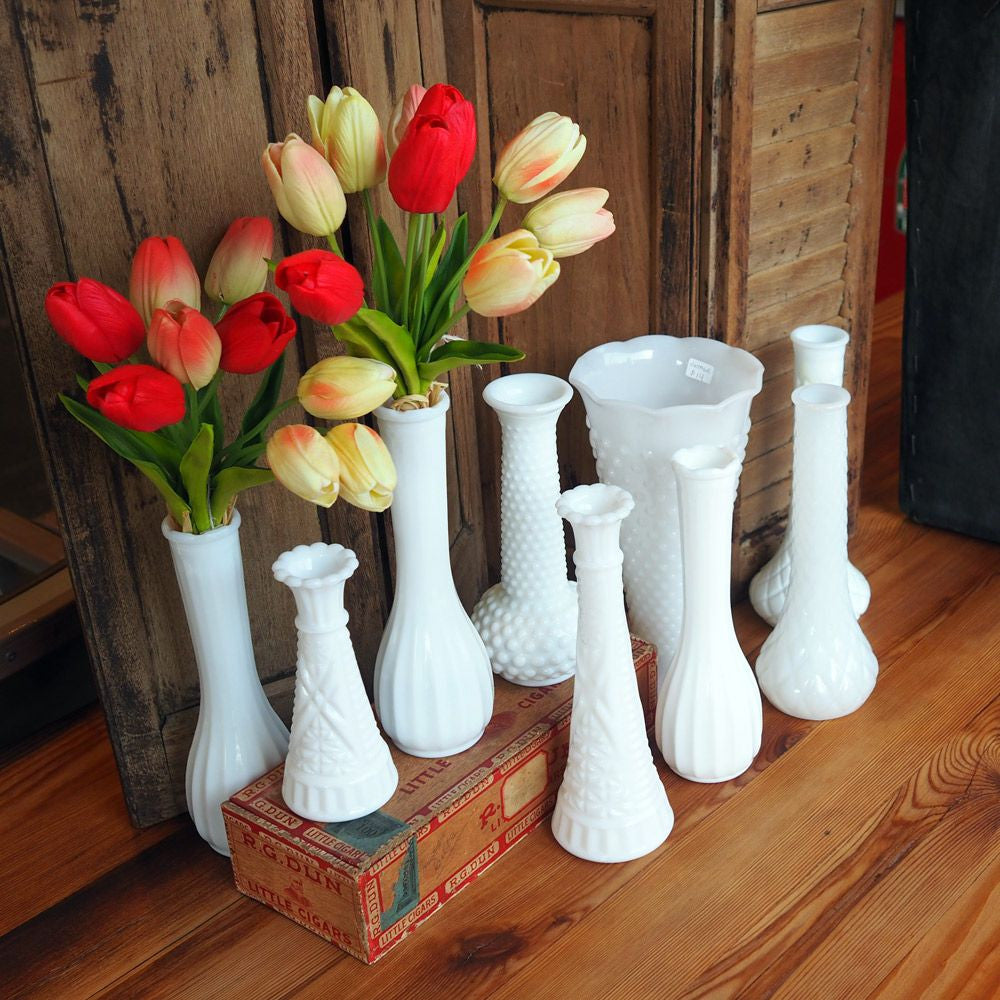 It's hard to imagine on this snowy February day, but Spring flowers will soon be blooming. It's a good time to gather some vases so you'll be ready when the daffodils wake up.This month, you'll find dozens of vintage milk glass bud vases (and lovely bouquets of fabric tulips) at FOUND. 
In the 1960's, thousands of American made milk glass vases were used by florists every day. Most housewives had a collection of them ready to pull out to decorate tables for bridal or baby showers, tea parties, mother-daughter banquets, and to fill with blooms from the garden or a special rose the Mr. brought home.
Today this opaque white glass has a modern vintage appeal. There are oodles of ideas online incorporating milk glass into home and event decor.  Here's a board from Hedge Apple Vintage caught my eye. Here's a website with more wedding ideas that incorporated milk glass. 
Although antique milk glass was first produced in Venice in the 16th century, it was during the 20th century that it became most popular with American glassmakers, including Indiana Glass, Fenton, Westmoreland, LE Smith, Brody, Anchor Hocking and Imperial Glass. They produced a wide variety of dishes, compotes, glass baskets and cake plates. You'll also find covered animal dishes, the most famous being the milk glass chicken dish. Milk glass was used for signs, lamp shades and much more.
The collection at FOUND this month is mostly simple mid-century bud vases. We love the textures and patterns. Stop by soon for the best selection.