Vintage Linen Love! Check out our latest find.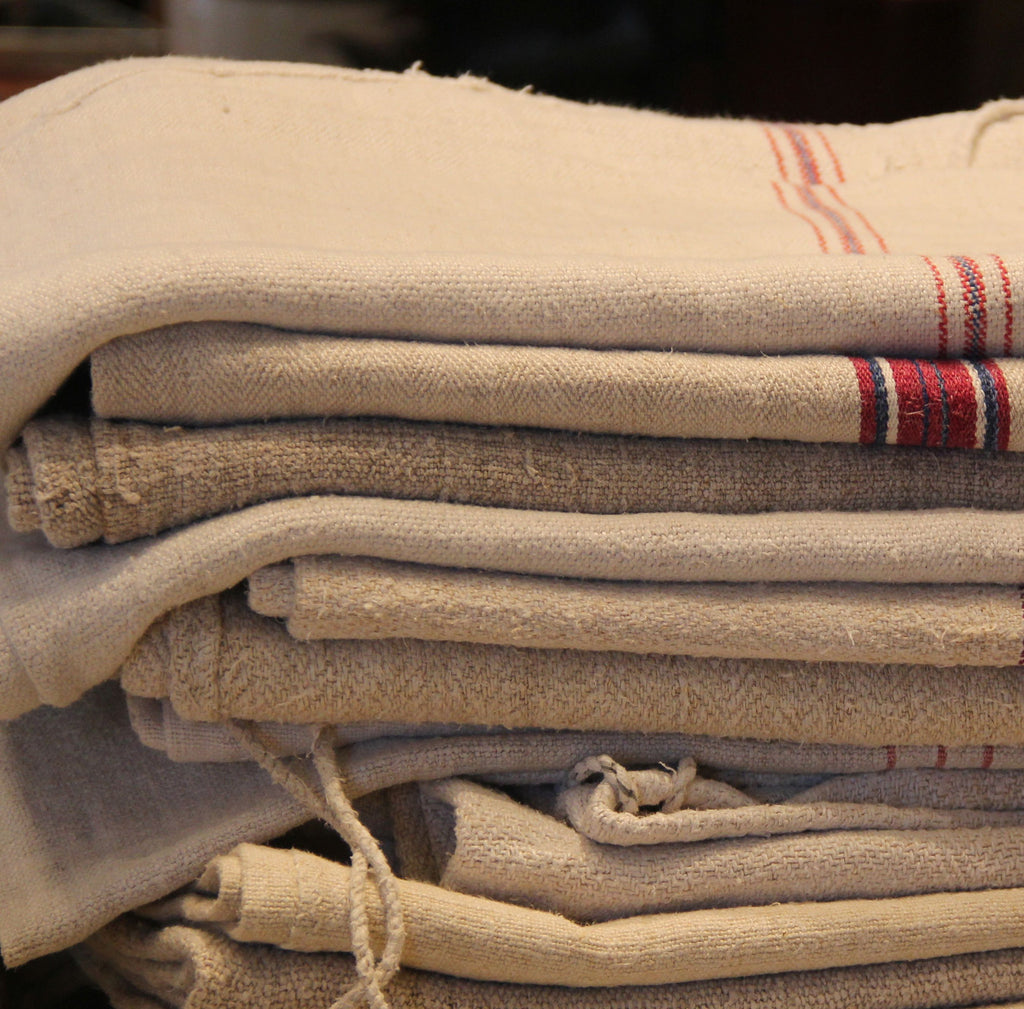 Over 60 vintage European grain sacks and 6 large rolls of linen arrived last week. Our biggest collection of textiles ever. Perfect for making pillows, covering chairs, table runners, lavender sachets and more.
In addition to the usual variety of red stripes, this batch includes a half dozen grey and red combos. Some greens. Blues with red. Plum stripes.This collection is the probably the best quality and prettiest we've ever had. 
Most of these are from Hungary. My source (Eric and Dani) go there 3-5 times a year and have "pickers" throughout eastern Europe gathering grain sacks and other antiques for their shop in northern California. 
There is also a dozen kitchen towels - these are mostly vintage German linens. Nice texture and so useful in the kitchen!
These are available at our shop in Ann Arbor. Stop in soon for the best selection.