First workshops at new FOUND!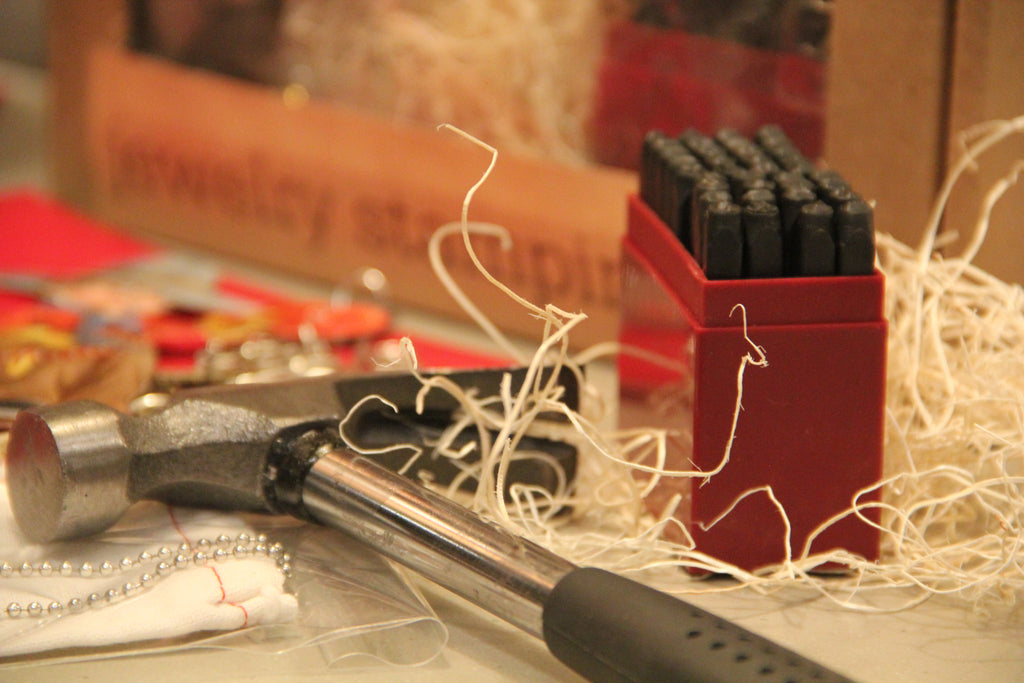 Last Sunday, three sessions of makers gathered around the back counter at FOUND. We were overwhelmed by the response to our first workshop - what started as one session of 10 people turned into 3 sessions that afternoon, making Valentine necklaces, while learning to stamp on metal charms. This is just the first of many mini workshops and demonstrations that you can expect during 2016!
One thing we love about our new store in Kerrytown is that spacious back counter. Surrounded by bar stools, it's a great gathering spot. It's been perfect for laying out a delicious spread at our first parties. During the holiday season, it became a wrapping center. We use it almost every day for prepping new merchandise for the store. But what we're most excited about is having a space to easily set up small workshops and classes. In the planning stages are: chalk paint workshops, a build-a-bracelet class, linoleum block printing, vintage paper crafts, more jewelry sessions, metal stamping on spoons for garden markers, succulents in vintage containers, pop-up antiques, button flower craft and more. Follow our Facebook or Instagram pages or this space - we'll post information as soon as we get the details and dates finalized!